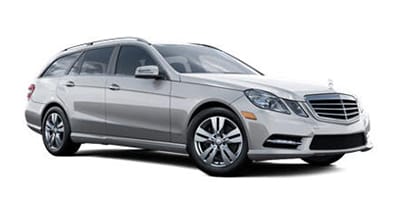 The
2013 Mercedes-Benz E350 4MATICŪ Wagon
has been a popular choice among families in the Chicago area, and it's easy to see why. This is a vehicle that combines the practicality of a wagon with the luxury and all-world driving dynamics that are characteristic of Mercedes-Benz vehicles - the end result is a car that's as fun to drive as it is practical. You can see it for yourself, along with the rest of the Mercedes-Benz lineup, when you come to Motor Werks of Barrington. Of course, there are competing wagons out there, one of which is the 2013 Subaru Outback 3.6R Limited - so how does it compare to the E350 4MATICŪ Wagon?  
Efficiency and Driving Dynamics Carry the Day
The 2013 Subaru Outback has plenty of fans in and around Chicago, and it's a good vehicle. But Mercedes-Benz vehicles are for drivers who don't want to settle for "good," a point driven home by the automaker's
stylish and capable wagon
. Here are a few reasons that you should drive home in the 2013 Mercedes-Benz E350 4MATICŪ Wagon:
If you place a premium on passenger space, then you'll want to go with the Mercedes-Benz, as the E350 4MATICŪ Wagon has room for seven passengers. The Outback, meanwhile, can only accommodate five passengers.
The E350 4MATICŪ Wagon will also give you more power, as it boasts a 3.5L V6 that kicks out 302 hp and 273 lb-ft of torque. The Outback can't quite match that, with a 3.6L V6 that manages 256 hp and 247 lb-ft of torque.
The Mercedes-Benz comes equipped with a seven-speed automatic transmission, while the Subaru comes with a five-speed automatic.
Despite its superior power, the Mercedes-Benz also comes out on top in terms of fuel economy, delivering 19 mpg city/27 mpg highway. The Subaru is capable of achieving 18 mpg city/25 mpg highway.  
Visit Motor Werks of Barrington for a Test Drive
If you'd like to take a test drive of the 2013 Mercedes-Benz E350 4MATICŪ Wagon or any other vehicle in the Mercedes-Benz lineup, you can do so when you
visit our dealership
. We're located about 45 minutes northwest of downtown Chicago, at 1475 S Barrington Rd in Barrington, IL, and we hope to see you soon!